Repeater, to begin , we seemed to have two separate problems.
1. cutting out
2. garbled audio
both were random and came and went.
After listening to a few random QSO's during the week, it was still a total mystery what might be wrong.
taking a new receiver and transmitter strips up along with a new controller borrowed from AD7UI, Me and Colton were ready for almost anything,
BUT Then being totally unprepared for what transpired, Then out of the blue,, another problem, the repeater stayed Keyed up ??
what the heck, After trying everything, finally it appeared the RF power was dropping off, So in attempt to do something , I bypassed the (PA) Power Amp,
I just connected the exciter direct to the cavities. Things seemed to calm down.
WELL I took the cover off the PA and found a 'cooked" resistor, resistors don't cook themselves,
so probably a transistor failure or maybe we had a parasitic oscillation ??? anyway it was cooked and cracked, SO probably what was going on
sometimes the crack made contact and still worked, sometimes it opened up and maybe sometimes it might have been arcing over and caused lots of spurious outputs,
that could have been causing the garbled receiver signals . all that is speculation, only time will tell, at present we have a low power repeater,
I'm guessing the output power to be around 200 MW, but it seems we were getting out fairly well, to Ruppert and up to Morland area.
update, just when you think things are working fine on 200mw, during the last net some strange oscillation started interfering with the two meter transmitter ??????
i have spare PA's so sometime I will just replace the entire PA.
Now two pictures, ok boys, figure out what the ohms value of the resister is ,
and here's my trusty helper KJ7KPP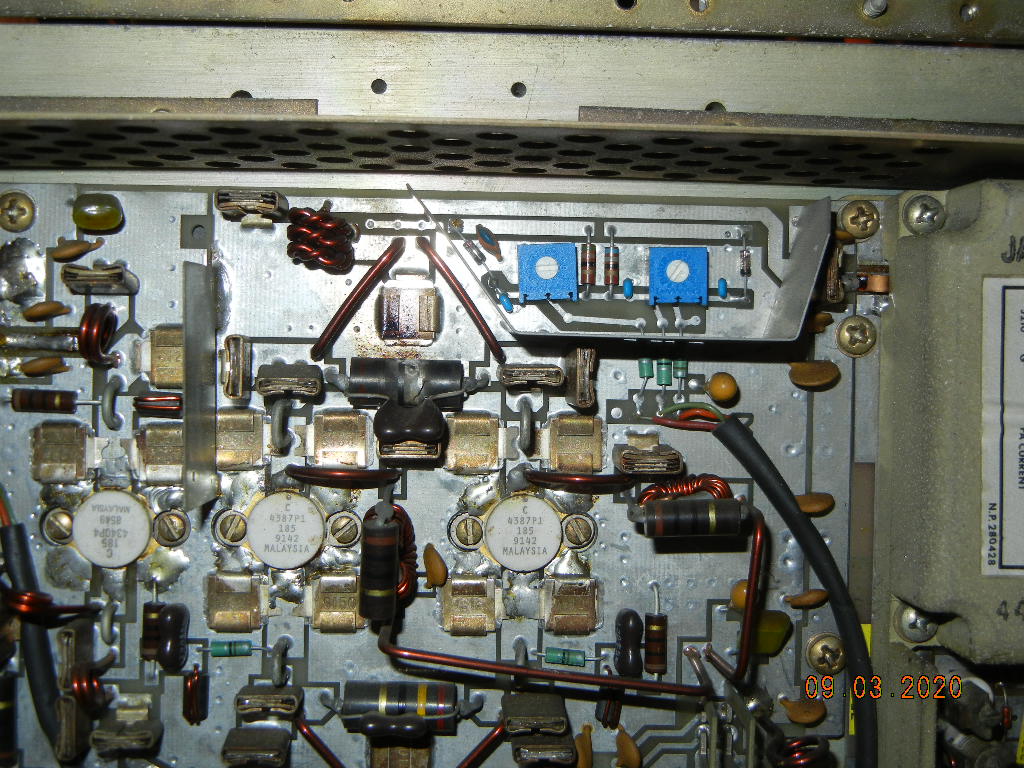 Note: now you know what might be the problem , its a red yellow black gold resistor,
DO YOU KNOW the value ???